Bird & Bird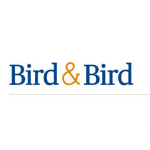 This London based firm with 3 partners and 7 other qualified lawyers is considered has specialist lawyers instructed on the most complex and high-profile regulatory matters in world sport, with experience acting for governing bodies, clubs and other parties on major commercial deals, particularly in broadcasting.
The firm have represented the International Paralympic Committee at a Court of Arbitration for Sport (CAS) hearing concerning an appeal by a Paralympic power-lifter against a four-year ban for doping violations; advised the All England Lawn Tennis Club on updates to its contract with the BBC regarding the broadcast of The Championships, Wimbledon. Other clients include the International Association of Athletics Federations (IAAF), International Cricket Council, The FA, Arsenal FC, British and Irish Lions.
Charles Russell Speechlys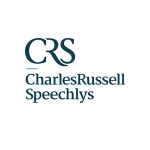 Another top tier London firm of thirteen partner and twenty other qualified lawyers who act for a broad spectrum of governing bodies, clubs and sports-people on major commercial and regulatory mandates, particularly in horse racing and football. Trusted to advise on the most high-profile global governance matters involving ground-breaking issues in sports law.
The firm represented footballer Raheem Sterling in negotiations for his reported £49 million transfer from Liverpool FC to Manchester City FC and have acted as primary UK legal counsel for Nike, advising on numerous matters related to sponsorship, employment and real estate. Other clients include the FA, Paddy Power, Premiership Rugby, Mercedes AMG Petronas F1, The British Horse-racing Authority.
Couchmans LLP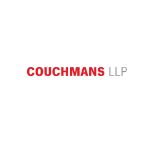 Based in London, the firm is known for its well-established sports law work, with a focus on commercial work including media, Intellectual Property, data, betting, events and corporate transactions. The firm also maintains an active disputes and regulatory practice with expert advice on complex matters, particularly in football.
The firm represents Jamaican athlete Usain Bolt on all aspects of his career including sponsorship contracts and contentious matters such as defamation and image rights and were advisers to the International Tennis Federation on a deal of more than USD70 million relating to the exploitation of its sports data rights. The firm also acts for global clients on anti-infringement, trade mark and other related work.
DLA Piper LLP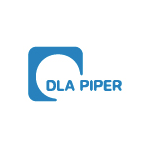 A London based firm with 9 partners and eighteen other qualified lawyers, DLA Piper LLP has long-standing commercial partnerships with some of the biggest names in sport. An authority on sports broadcasting matters, particularly football, as well as major events including the Olympic Games. The firm acted for Discovery Communications on its acquisition of pan-European rights to the 2018 to 2024 Summer and Winter Olympic Games as well as advising the NBA on a global multi-year partnership with Swiss watch brand Tissot. Other clients include the Premier League, beIN Sports, Rugby Football Union, ESPN, The Football League.

Onside Law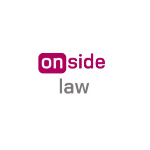 6 partners and 4 other qualified lawyers make up this London based firm, all specialist sports law advisers with outstanding links throughout international football. Valued for their commercial good sense on a host of non-contentious sports matters along with a steadily expanding disputes and regulatory practice.
The firm have acted for the England and Wales Cricket Board on various matters including creation of the Women's Cricket Super League and issues of defence against the threat of a potential global rebel league. They were also principal adviser on all key commercial agreements for the 2017 IAAF and IPC World Athletics Championships. Other clients include Eden Hazard, Philippe Coutinho, Alan Pardew, Rory McIlroy, Jessica Ennis-Hill.
Brabners LLP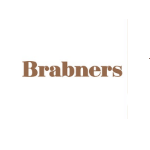 The first firm in our list outside London. With offices in Manchester and Liverpool the 10 partners and 8 other qualified lawyers have a long-standing reputation and solid relationships throughout international football. Trusted by governing bodies for commercial and regulatory advice on major events, especially in swimming and canoeing. The firm acted for British Canoeing on its negotiations around the organisation of the 2015 ICF Canoe Slalom World Championships in London and advised British Judo on various matters including a dispute with the European Judo Union, drafting of sponsorship agreements and issues around equality and discrimination. Other clients include FINA, UCI, International Sports Management, Rugby Football League, British Cycling.
Centrefield LLP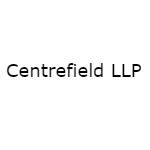 With 3 partners and 7 other qualified lawyers this Manchester firm is known for its portfolio of clients from football clubs, managers and governing bodies, as well as rugby and swimming. Provides advice on the full range of commercial, regulatory and disputes matters, including anti-doping.
The firm have a strong relationship with the PFA as lead advisers on all legal issues, acting for current and former professional footballers and providing expertise on corporate, employment, charity and litigation matters. They have acted for Leicester City in relation to the appointment of Claudio Ranieri, among a number of other major football manager appointments. Other clients include Manchester United FC, Rugby Football League, British Cycling Federation, Liverpool FC, Arsenal FC.